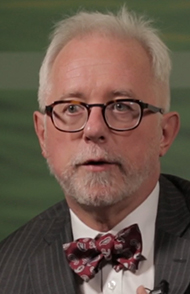 Ep 166
Dr. Ken Rockwood
Geriatric Assessment and Frailty Index
By 2030 one in four of us will be over 65.
Today about 16% of Canadians are over 65. Currently seniors use about half of the health care budget.
Looking to the future those numbers are not sustainable.
We know the main reason for the disproportionate use of the health care system by seniors is because of frailty. Can anything be done to change the impact frailty has on the health care system?
First of all it is important to state - frailty is not a natural consequence of aging. Frailty is the intersection of age related decline with chronic diseases and conditions. Most importantly it is associated with many poor outcomes like falls, cognitive impairment, hospitalization, admission to long term care and death. Sounds complicated and it is but what is encouraging is  that we are learning more about how and when it happens and how to prevent it.
Researchers in Canada are considered world leaders in frailty and none is better known that Dr. Kenneth Rockwood from Dalhousie University. He is the inventor of multiple health care tools to diagnose frailty which are used around the world. He is considered the leader on frailty and frailty prevention we asked Dr. Rockwood to join us for a Conversation That Matters about  changing what we know about frailty and how we treat it.
Simon Fraser University's Centre for Dialogue presents Conversations That Matter. Join veteran Broadcaster Stuart McNish each week for an important and engaging Conversation about the issues shaping our future.
Please become a subscriber and support the production of this program, www.conversationsthatmatter.tv