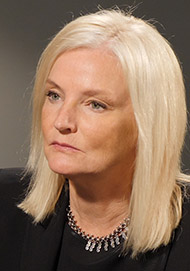 Ep 210 Anne McMullin
In Search of Real Estate Solutions
The never ending saga of real estate woes continues unabated. Provincial and City governments at every turn continue to mess it up. Home ownership and home rental is getting harder to acquire. At last estimate, the vacancy rate on rental properties was between 0.3 - 0.9%, making it next to impossible to get affordable rental housing.
New homes are equally difficult to purchase especially in the mid-range. That's homes with three bedrooms – and forget a new three-bedroom and den. This is forcing a paradigm shift in thinking about what is a mid-range home.
Density is another issue; we've built transit lines and, in many areas, we've restricted density around stations that are under-utilized because they are zoned for single-family homes.
There is a chorus of voices that cry out for more development. Properties developers say they'd happily build if only they could get through the stifling permit process – a permitting process that is slow and has fees that are an upward moving target. Fees that insure the building of  rental housing doesn't make sense. Fees that are adding up to $200,000 to new homes and in doing driving up prices, the very thing governments say they want to decrease.
We invited Anne McMullin of the Urban Development Institute to join us for a Conversation That Matters about strategies she says could go a long way to relieve the pressure on the Greater Vancouver housing market.
Simon Fraser University's Centre for Dialogue presents Conversations That Matter. Join veteran Broadcaster Stuart McNish each week for an important and engaging Conversation about the issues shaping our future.
Please become a Patreon subscriber and support the production of this program, with a $1 pledge https://goo.gl/ypXyDs