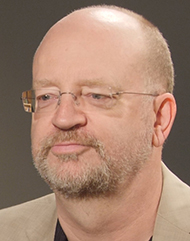 Ep 216 Bill Tieleman
Proportional Representation - Part 1 - No
For the third time in the past 15 years, British Columbians are participating in a referendum to change the way the people of the province elect a government. In 2005, the Single Transferable Vote (or STV) was put to the people in a referendum that ran concurrently with the provincial election.
The referendum required a super-majority that included approval of 60% of the voters overall and simple majorities in 60% of the 79 districts in order to pass. It fell short of the required 60% overall by an extremely slim margin. Four years later, STV was soundly defeated.
The current government says it's time to revisit proportional representation. It has scrapped the STV method and is providing voters with four options, with a 50 plus 1 threshold to pass. The first is to simply keep the current system.
If, however, you think it's time to change the way we elect the people who govern the province, you are then asked to rank your pick from three options. Bill Tieleman of the No BC Proportional Representation Society is adamant that the referendum proposal is a bad idea. He campaigned against it in '05, in '09, and he's once again warning voters against proportional representation.
We invited Bill Tieleman to join us for a Conversation That Matters about the case for No when it comes to proportional representation.
Simon Fraser University's Centre for Dialogue presents Conversations That Matter. Join veteran Broadcaster Stuart McNish each week for an important and engaging Conversation about the issues shaping our future.
Please become a Patreon subscriber and support the production of this program, with a $1 pledge https://goo.gl/ypXyDs